Characters
Flopsy, Mopsy and Cotton-tail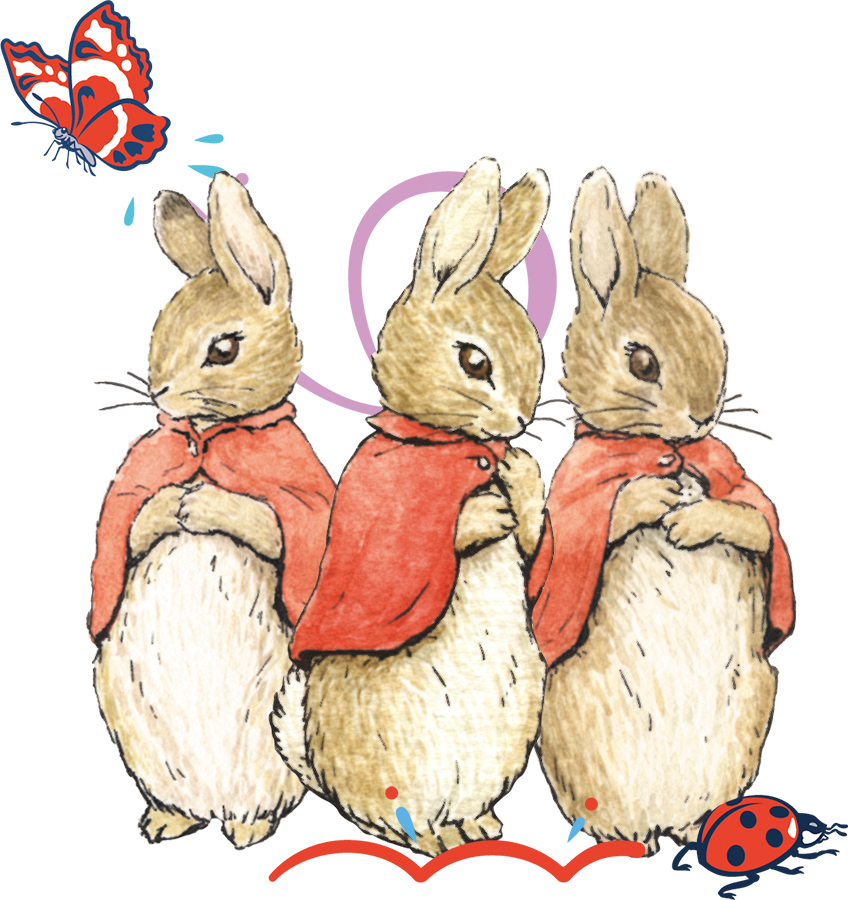 Flopsy, Mopsy and Cotton-tail are Peter's sisters. They are well behaved bunnies who try to stay out of trouble - unlike their brother Peter!
Flopsy, Mopsy and Cotton-tail, who were good little bunnies, went down the lane to gather blackberries.
The Books
The Classic Tales
Beatrix Potter wrote and illustrated 24 original 'little white books' including The Tale of Peter Rabbit. You can find out more about the stories of Peter and his friends in our Shop & Visit section.
Find out more